It feels like it's been forever since I put my words onto paper. We've been busy with many events, that we were lucky enough to be apart of, and heard so many beautiful stories about how our little boy inspired others.
This post may be a mishmash of feelings but I have so much I want to say.
Once all the busyness calmed down, the emotions hit me like a ton of bricks.
The first day of school. Mason would be going into kindergarten, getting to see all his friends, having him pick out his first outfit, packing his lunches and walking him to school is something I wish I could have had. I loved seeing everyones first day of school pictures, how proud they are of their kids and how some had tears to see them go into another grade. To be honest, that day I was so jealous of each and everyone of those pictures, as beautiful as they all were, I couldn't help but wish I could have post a picture of Mason.
I made a mistake on the second day of school, I decided to go on walk with Miller as we always do in the morning. But this time I decided to take a different path. This path, without even thinking, lead me to Mason's school. The kids were playing outside, having fun running around playing with their friends, and of course my heart broke. As I walked the entire way around, tears streamed down my face, I couldn't help it, my heart was breaking, as I missed my boy so much. I began getting angry. The anger or the feeling of desperation is not something you like to feel. I was angry, so angry at the world for taking my boy away from me. Angry that I couldn't do anything to help him, angry that now when I speak of him, most give me the look of "get over it".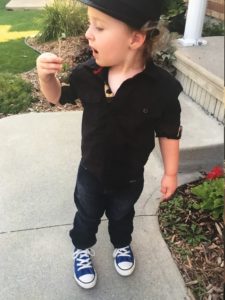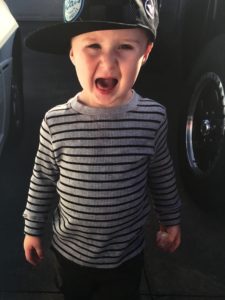 Its been a battle, when strangers see Miller and ask that dreaded question, "Is this your first?" I know when I say the words, "No he has an older brother who is 5", I'll get the next question, "Oh you must have your hands full?" To which I reply, " I wish I did but …" And then I get the look. The look. That mortified look. The look that says "get me away from this person". Usually the silence follows and I'm left standing there holding back the tears.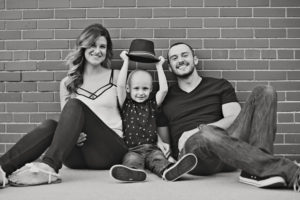 When I hear the words, " I don't know how you do it…If I lost my child I would die", what you don't realize when saying these words is that when my son died, most of me went with him. I wish I could just sit in bed and never get out of my Pj's, but the difference is I promised my son that I would continue his fight to make sure cancer gets an ass kicking it deserves. I am not as strong as I appear, I am just surviving. I am making sure my son has a legacy, is never gone and always has a voice.
But these last few weeks have been rough..
Maybe its the weather. The fact that we are heading into another season without my Mason or maybe the fact that life is just going by too fast. These past two weeks have been hard. From multiple hits, and from everyone moving on with there life and forgetting the pain we still feel. Its been a stressful time trying to prove myself to everyone questioning the foundation while trying to keep everything under control. HA! Control – a word that no longer exists in my world.
Maybe I have to accept the fact that I have no longer control of my life, from waves of emotions hitting me hard, to some days just spinning in circles.
Ooh how I miss my Mason so much.