Go Gold & Help us defeat the villain for good.
September is Childhood Cancer Awareness Month.
For families like us affected by childhood cancer, it's a month that we can force our voice to be heard. It's a month that we raise awareness & speak proudly of our Childs courageous battle.
It is such an important month, because we get to share all the statistics and the reality of childhood cancer.
As a foundation whose goal is to defeat the villain for good, it is our mission to make sure each and everyone of you understand every aspect of why research is so important for our kids.
So here it goes.
Did you know that only 4% of all government funding goes towards the entire umbrella of childhood cancer. This is why Fight Like Mason is so passionate about funding new projects and raising funds for new grants that offer new techniques & treatment options for families.
In the past year we have been able to be a fundamental part in allowing two huge research grants to come to life. We have donated $100,000 Canadian. These projects focus on sarcomas, some of the hardest childhood cancers to treat. One of our projects is focusing on a new technique in attacking the cancer directly and helping protect the heathy tissues and cells around it. This technique will limit the toxicity of drug administered.
Our second project is a once in a lifetime opportunity. Together with other families around the world affected by rhabdomyosarcoma, we have been able to screen 640,000 drugs against rhabdomyosarcoma, finding a drug so effective and safe that it could be used for total maintenance therapy.
Here's a another reason why research is so important to us. After Mason passed, we learnt that there was never a specific protocol to follow for his type of cancer (Anaplastic Rhabdomyosarcoma) it was more of a – lets see if this works and leave it up to fate. Which I can tell you for any parent to find this out is sickening.
Did you know that in the past 55 years only less than 5 new drugs have been designed and used for children. These drugs only worked for leukaemia patience and for neuroblastoma. So this means our kids are being pumped with drugs from the 1950s while adults have had over 75 new drugs designed in the past 5 years alone.

Did you know that childhood cancers claims more kids lives than all other diseases combined. Tell me again its rare..

Did you know that the average child needs between 3 months to 3 years for their treatment.

Did you know that childhood cancer is not 1 disease, it is made up of more than 16 types and over 100 subtypes.

Because of the treatment that survivors have as children, more than 99% will have chronic health problems.

12% of children diagnosed with childhood cancer will not survive. 1% is too many let alone 12%.

The average age of a child diagnosed with cancer is 6.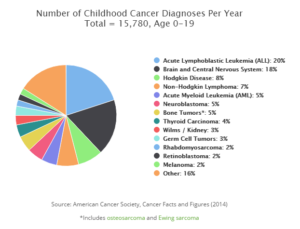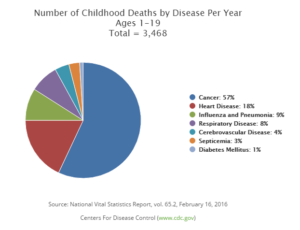 So there it is. A few facts to open your eyes to the world of childhood cancer and why it is so important for foundations like ours to find new treatment options and new drugs for these children. Because our children are worth more than gold.
This Month Fight Like Mason Foundation has a goal of raising $20,000 to be able to fund more research projects. You can help us achieve this goal, even $1 makes a difference. Imagine if 20,000 individuals each gave a $1, we would hit our goal, and it would cost you less than a coffee for that day!
Weather you purchase FLM apparel, donate or even show your support while rocking your Mason gear, this will help us take away the stigma of childhood cancer. Its time our kids our put first.
You will also see many initiatives we will be starting this month. Its time to open our eyes and support our amazing kids who have been affected by this villain.
So heres the big question:
Will you help us in defeating this villain for good?
We can issue Tax receipts, for any donation over $25.
Purchase FLM gear or donate at fightlikemason.org/shop