It doesn't seem right, yet seems so perfect, how is that possible.
We always planned on having more kids after Mason but never realized how hard that would be. Mason was the best surprise ever. After a week long camping trip and returning back to university, only to throw up in class on my first day of 2nd year in a philosophy class. I had a funny feeling that something was up, took a test and bam! I was going to be a mommy.
At 21 i had moved away to university while my fiancee(now husband) stayed in our hometown to work. I was independent, living on my own and worked my ass off in school. To now have to move back home because it was the best thing for my baby. It was a no brainer to leave school, because after all, I promised myself i would go back once he started JK. After shocking everyone with our news, I always figured it would be easy to have another baby when ever we were ready. But life became a constant storm of uncertainty for the next years to follow.
On May 9th (9 days late) we welcomed a handsome and perfect little boy who would be the owner of the name Mason Iain. He was everything and more in the best way possible. He was our world, our little man and our proudest accomplishment. He made us slow down and look at life in his eyes, which where crystal blue &beaming with happiness. How a Frenchie and an Italian made blue eyed blonde hair baby, I will never know. But he was a mix of both of us, with his momma's dimples, attitude and stubbornness & his papa's forehead and ears, he was a little goof ball of perfection that we were so proud to show off at any time.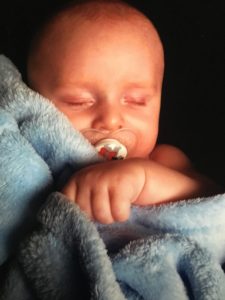 Fast forward to two years later were we had decided that it was time to add to our family to make it complete. I figured this would be easy… and well it wasn't. Soon after we had made this decision to give Mason a little brother or sister, Mason was diagnosed with cancer. Of course that meant all eyes on him and this was no time to add another. Mason needed our full attention.
After 8 months of putting this plan on hold, we had great news that Mason was going to be okay, he had responded to the therapies so well that they weren't concerned about it ever having to deal with cancer again. We were so thrilled and asked mason if he thinks he should become a big brother and he said yes!! There was a rule though. As long as it's a brother he said!
Here we were again trying, when only to find out later that Masons cancer had progressed and was almost back to its original 8cm size. What the [$#%!] … We went from a high to a very quick low. Of course once again put everything on hold, and within 3 months of that date Mason passed away on June 27,2016. The hardest day, then hardest month, the hardest way to live.
As August came around, we were sitting at his grave site, talking about kids… I was against it, How could I love another baby as much as I loved Mason. I felt that it wouldn't be fair and I felt guilty that Mason would think that we were replacing him. Yet at the same time, feeling like I was meant to be a mom and at 26 how could I live my life not being one anymore. It was a hard decision, but we knew we were meant to be parents and not just to our dogs, but to humans as well. So we decided to just leave it up to " if its meant to be it will be." Before it had seemed as though maybe as if it wasn't meant to be, with having a few " whats wrong with me moments" and wondering if the universe didn't want me to be a mom.
Come October, I took a test, and boy oh boy those pink lines indicated I was indeed very pregnant. I don't think it sunk in right away. I didn't feel it was real. After all this baby would be due in June, the same month I lost my Mason. Was this a way of Mason telling us to not be sad that month, to not be afraid of that month? We kept it a secret for 14weeks, and once again shocked everyone with our news, and the fact that it was a June baby seemed to bring the tears out in everyone.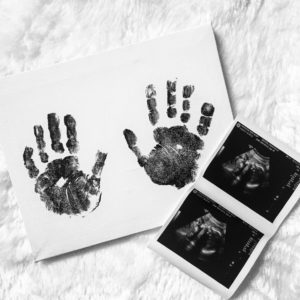 This pregnancy was much different from Mason's, so of course I figured it had to be a girl. At the back of my mind though, I had that little 4 year old voice saying, " only boys momma!" So I of course had a feeling that this little active-constant-kicker would of course be a boy. With an ultrasound, and a very clear shot of what I was having, it was going to be a boy. I held the tears back, until i got into my car and asked Mason if he was happy. When his favourite song came on the radio, I knew he was thrilled. I'm sure every car next to me wonder what in the world was wrong with me because i was sobbing uncontrollably while also having a smile on my face, this was meant to be.
Now sitting at 37+ weeks, as my belly grows& grows and we are getting closer to that first week of June, I find myself excited to get there but at the same time fighting with the fact that I don't want June to happen. June means that means Mason has been gone for a year and I don't know how I'm suppose to feel. When I feel happy and excited I also feel guilty that I want June to get here. How am I suppose to feel? It is something I fight with every single day. I love my boys so much yet get so angry when I remember the fact that I will never see them meet or play together. I see other families with boys and get so jealous that they get to love and watch those boys grow up together. And once again I feel guilty for that jealousy feeling I get in my heart.
The beautiful thing about having another boy is, he will get to wear all of Masons clothes, ( even some that mason never had the chance to wear) he will play with his big brothers toys, and watch the same movies. He will get to use his bike and swim in his pool, & he will grow up knowing his big brother was truly a superhero and an important part of our community.
As he kicks and rolls his way around in me, I cant help but wonder if he will look like Mason, or have the same little goof ball-stubborn attitude. If he will have his smile or even he's blue eyes. By comparing the two ultrasounds, you would think they were twins, but you never know!
What we do know is, that this little boy will be so loved, so adored and have his own legacy to create.
To you baby M, you can change the world, and no matter what you become or how you are, you will be amazing, we will always be so proud of you & we cant wait to meet you.
Baby watch is officially on…